This post forms part of a series about my trip to Paris with my daughter Paula. We revisited the city for her 10th birthday as we lived there during the first two years of her life. To read from the beginning, click here.
Breakfast the French way
There's already a queue at the bustling local boulanger at 7.30am, but we persevere and leave happily clutching our rustling white paper bag with a still warm almond croissant and pain au chocolat a few minutes later.
We leave a trail of flaky crumbs in our wake on our way to the metro, eating and planning our route to Neuilly-sur-Seine, our first stop of the day.
The subdued suburb was the first area we lived in during our two-year sojourn in the City of Light and we shared our elitist address with no less than former French president Nicolas Sarkozy and a sea of grey-haired, silk-scarved aristocrats.
As an insecure, first-time mother, it was a time of having every rug under my feet pulled out with such force that a part of me prefers to blot out memories of feeling constantly out of depth in turbulent emotional waters.
But these are not thoughts I want to share with my 10-year-old daughter. I want to open a memory bank of the beautiful moments we had in-between – some unsuspected and some only fully appreciated once they were long gone.
Parisian women don't breastfeed 
Neuilly, although rather snobbish and unwelcoming, was close to my husband's job, as well as a tranquil and beautiful corner of the Bois de Bologne, vast parklands filled with lunchtime joggers and cyclists by day, but with an unsavoury reputation as the city's cruising headquarters at night.
When eventually I'd recovered from the shock of giving birth and changing countries over a period of 14 days, we braved the five-minute walk to the woods most mornings. Paula giggles as I recall the many times I rushed back at breakneck speed to breastfeed a screaming, red-faced infant in the privacy of our apartment.
Parisian mums don't breastfeed – and those who do certainly don't do so in public. Big, veined boobs popping out of maternity tops don't really feature on the Parisian café scene.
As I grew more adventurous, we moved further afield, crossing the deafening traffic of Charles de Gaulle high street en route to our local Monoprix. This ubiquitous supermarket is France's answer to Tesco but with a French flair that stretches to deliciously ripe cheeses, freshly baked croissants and baguettes, stylish accessories and children's clothes you'd be hard pressed to find on a Tesco shelf.
Picnic at our favourite hang-out
Today, we choose a Moroccan couscous salad, baguette, camembert, strawberries and a selection of pretty pastel macarons from the deli counter for our planned picnic in the Jardin d'Acclimatation, a wonderfully retro amusement park near our old apartment, where Paula and I spent many mornings together.
One of the city's top family attractions in summer, the park is all but deserted on this early Spring day, apart from a few workers lazily painting the fences and a smattering of Filipino nannies with their excited charges.
We stroll around, rediscovering long forgotten favourite haunts, including la Petite Ferme with turkeys, pigs, sheep, donkeys and the llamas, which fascinated the toddler Paula to the point of near obsession.
A princess:  now and then 
I take a photo of my beautiful girl in a gilded carriage on the vintage carousel, to add to a collection of earlier photographs of her in the same spot.
The camera hides an unexpected onslaught of tears as the picture brings into sharp focus my memory of a tiny little princess nearly 10 years ago waving excitedly at onlookers as if she had the whole world at her feet.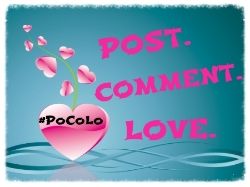 by